One of the unique services that we offer in our office is that you can have your dental work done while under General Anesthesia. Dr. Donnelly has had advanced training in Hospital Dentistry, giving him the ability to work on patients under general anesthesia in the settings of a hospital or outpatient surgical center operating rooms. Originally this started as a way to treat developmentally disabled children and has evolved through the years into our being able to offer the general anesthesia in our own office. Dr. Chip Miller MD, a board-certified Anesthesiologist, and his wife Max, a nurse anesthetist, administer the anesthesia, while we do the dental work.

This is especially helpful for patients who are 1) extremely fearful of dental work and want to be asleep while it is done, 2) people who want to get all of their work done at one time rather than at multiple visits, 3) people who have health problems that make it safer to work on them while stabilized under anesthesia, and 4) people who have trouble getting numb or who are allergic to local anesthetics. Have a nice nap, wake up, and its all done.
General Anesthesia Services
Dr. Carl Miller is Board Certified in both Anesthesiology and Internal Medicine, experienced (16 years in private practice), ACLS certified, and holds a current 'General Anesthesia Permit' issued by the Dental Board of California.
Sedation
We offer both oral sedation and N2O (nitrous gas) for our patients that prefer to be gently sedated during their dental work.
Additionally, general Anesthesia (GA) and deep sedation is available in our office. In healthy patients GA is very safe when performed by an anesthesiologist who is an experienced and board certified. Because we routinely care for patients young and old, we extend this safety to all our patients.
We Will Treat You Right
We treat each patient with respect and professional care. We make the entire process as easy as possible and provide brochures and estimates to the patient during the scheduling process. Preoperatively, we telephone every patient to evaluate and properly prepare them for anesthesia. We examine healthy patients in the office just before the scheduled procedure. For healthy patients, we require no lab-work. For those patients with health problems, we have extensive expertise in assessing the anesthetic considerations of coexisting diseases and, if needed, will schedule a pre-op examination or test well in advance of the procedure. Naturally, we are happy to discuss patient care issues with the patient's physicians if necessary
Patients Pay Us Directly
Dentists pay nothing to use our service. Dental Anesthesia Associates work directly with patients and accept checks, cash, Visa, and MasterCard. Our charges are based upon how long the anesthetic appointment is to last. We apply all the knowledge we have accumulated in billing for thousands of procedures. Our office will assist with preparation and submission of the bills for the patient and have their insurance plan reimburse them.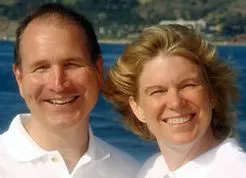 Carl A. Miller, MD
University of Virginia, B.A.degree
Medical College of Virginia, MD.
Internal Medicine Residency at George Washington University.
Anesthesiology Residency at the University of California, San Diego,(UCSD).
American Society of Anesthesiologists
California Anesthesia Society
Anesthesiology Board Certified
Internal Medicine Board Certified
Dental Board of California "General Anesthesia Permit."