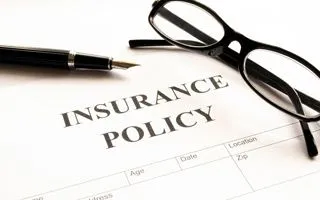 We accept most all dental insurance plans that allow you to select your own dentist. We are familiar with most of the plans in San Diego will be happy to outline what your plan benefits cover.

Dental insurance is not a catastrophic coverage type plan like your medical insurance is; it is a benefit plan. We will help you maximize the use of your benefits. However, many of our patients do not have dental coverage. For them we offer financial arrangements to work within their budgets. You do not need dental insurance to receive first class care from us.
Maximizing Your Dental Insurance Benefits
Dental insurance plans are a contract between you and your insurance provider, in many cases coordinated with your employer. Our office has no control over this contract, but it is helpful to understand the information more clearly. Our office is happy to work with patients covered by dental insurance. Dental insurance is a great incentive to maintain a vital level of dental health.
"Usual and Customary" Fees
The fees charged for dental services are the same for every patient insured or not.
Dr Donnelly provides dental care to you at a fee he has determined to be reasonable considering factors such as time, skill, experience, overhead, and quality of service. A given insurance policy, however, is based on a fixed fee schedule 15 "usual and customary" 15 that may have nothing to do with the real world. This comment would naturally make the patient think their dentist's office is higher than most other local offices. Although this can be a common misconception, it would be more accurate to state they or their employer chose a plan that does not reimburse at the level most dentists in the area charge. Dentistry has changed very quickly while insurance fee schedules have not. After all, insurance companies are profitable businesses, not dental benefactors.
Coverage Maximums
It is important to be informed of the "Big Picture" and not just what the insurance carriers want us to believe. The key to good communication is complete and accurate information. Our goal is to inform the patient of their dental benefits.
Dental insurance coverage maximums just haven't kept up with the times. Back in 1960 a typical annual maximum was one thousand dollars. Forty years later it still sits at approximately one thousand dollars, despite inflation and cost of living increases. To stay up with inflation, that one thousand dollars in 1960 would have to increase to $5,816.
As most of you are aware, it is rare 15 very rare 15 to have a dental plan that covers 100 percent of a provider's fees. It's very common for patients to choose dental treatment that their dental insurance plan won't fully pay for. Dental plans generally set which dental services will be covered and which will not. Many dental plans cover only lower-quality materials and services and these may not be the best treatment choice for you and your family. And most insurance plans often exclude new treatments that they label as "discretionary," even common treatments such as implants, porcelain veneers, white fillings, bonding and whitening.
For these reasons, you have a choice to make when it comes to your dental care. In many cases, your insurance plan may want you to consider only the least expensive dental procedures, but we believe that you should be able to choose the best dental treatment and materials for you and your family.
Yearly Maximum
Most insurance plans have an annual maximum benefit allowable and your insurer probably won't carry over unused benefits to the next calendar year. So it is important to plan treatment before your coverage disappears and you face another deductible on January 1. Your dental providers can tell you your benefit balance amount. Keep in mind the longer you wait the more it may cost you in the long run.